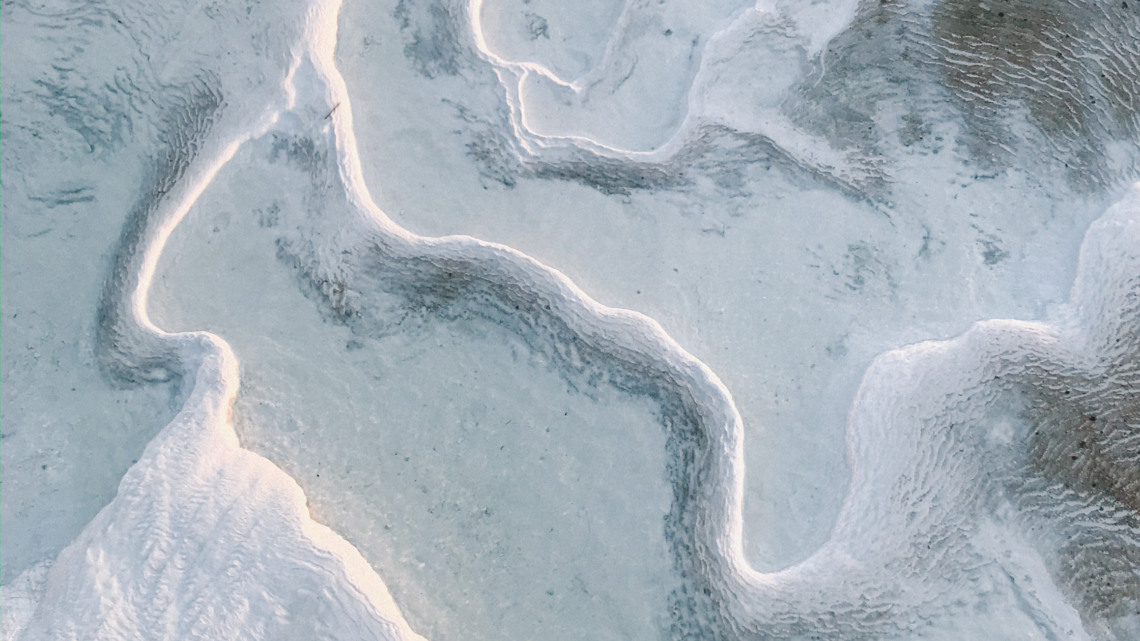 HOW TO CREATE A PEACEFUL MORNING ROUTINE
23 April 2021
this week we entered taurus season, which encourages us both to slow down (compared to the fiery push forward energy of aries we experienced last month), create routines for ourselves + focus on wellbeing. I thought this would be the perfect time to create a peaceful morning routine.
our mornings set the tone for the rest of the day. if we rush in the morning, we tend to continue to hurry throughout the day. it's easy to believe that the more rushed we are, the more we get done (believe me, I've been there !). but this is not the case. being rushed + being productive are two completely different things.
when we try to hurry, we are less aware. when we are not aware, we are not fully here. our bodies are here, obviously, but our minds are off somewhere else. and our emotions are often shut down so we can focus on our tasks. we find ourselves trapped on autopilot.
what kind of life is that ?
read more about how you can simplify your day here .
I bet we all want to attract more peacefulness into our lives. we want to feel more at ease + be able to enjoy the small moments in life. we want to feel alive, not just be alive.
when we're enjoying the smaller things, we tune into our senses. when we actively use our senses (which is not the case when we're just rushing around), we are more aware, so we also feel more alive. we appreciate things more. we are amazed by all the small wonders of the world. we realise how lucky we are to experience this.
feeling alive + being grateful are two such simple ways of lifting ourselves higher – to raise our vibration.
we will always attract what is vibrating at the same frequency as ourselves. so opting for a peaceful morning routine will set the tone to bring more amazingness into life.
STEP 1 : BECOME AWARE
before you start creating a peaceful morning routine for yourself, ponder on these 3 questions.
maybe even write down your discoveries in a journal for safekeeping + for something to look back on in those darker moments.
QUESTION 1 :
WHAT AM I GRATEFUL FOR ?
think about everything in your life, not just your mornings. include both the bigger things (owning my own home) + the smaller things (my duvet for keeping me warm at night or even going for a walk in the rain).
it can be whatever you can think of. the more specific you are, the more you will smile because you realise how blessed + lucky you already are. you will immediately lift yourself higher.
QUESTION 2 :
WHAT DO I TRULY NEED THROUGHOUT MY DAY TO FEEL MY BEST ?
whenever you feel a bit low, I bet you dream of better days. whether those are days in the past or dreams of the future, it doesn't matter.
focus on what you have / had in these moments that make / made you feel precious / safe / happy / powerful / alive or any other emotion you want to feel.
as an inspiration, this is what I came up with for myself :
love / self care / me time / nourishing food / space (also in calendar – let things take as long as they need to) / walking / fresh air / water (drinking it + spending time near it) / nature / sleep / a shower / staying warm + comfortable
QUESTION 3 :
WHAT CAN I PREPARE THE EVENING / DAY BEFORE ?
then there are the practical aspects of our mornings. what to wear ? what to eat ? should I bring lunch or buy it later ? do I want a shower in the morning or do I prefer one in the evening ? and so on and so on. no wonder we feel rushed !
to better indulge in a slow morning, it might be a good idea to prepare some things the day before – or even earlier. this way, you are free to prioritise more uplifting activities in the morning without necessarily having to get up earlier. or maybe you want to prioritise more sleep instead ? the focus should be on whatever makes you feel good.
STEP 2 : CHOOSE YOUR ACTIVITIES
first, create an overview of what activities you already spend time on in the morning. maybe make a list in your journal.
then, write or make a mark next to each activity to symbolise whether this is an activity you would like to continue spending time on in the morning or not. maybe you would rather move it to another time of the day or stop doing it altogether. if you live with other people, you can always delegate.
third, decide whether you would like to spend more time on this activity or less. some things just have to get done in the morning (like getting dressed !), but that doesn't mean it has to steal time from other activities.
in addition to what + how you are already spending your mornings, here are some suggestions of mood-boosting activities you could implement :
GET YOUR BODY MOVING (STRETCHING / YOGA / DANCING / EXERCISE …)
SET AN INTENTION FOR THE DAY / RECITE AFFIRMATIONS OR MANTRAS
PRACTISE MEDITATION
READ / JOURNAL / BE GRATEFUL
LISTEN TO MUSIC / PODCASTS / SING
DO SOMETHING CREATIVE
SPEND TIME WITH PETS / LOVED ONES
GET SOME FRESH AIR
for more inspiration, check out my pinterest-board :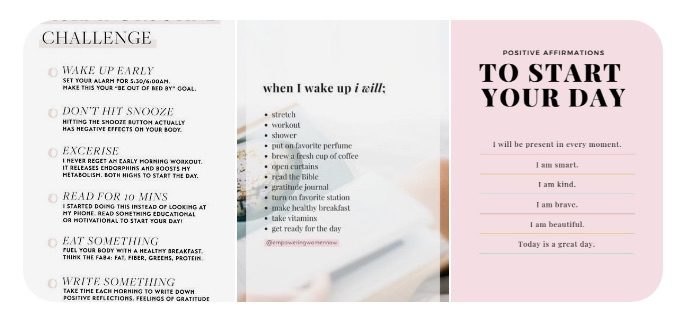 be careful not to overwhelm yourself with having too much on your schedule.
some of these activities (e.g. meditation, yoga, journaling etc.) have greater benefits when repeated regularly. others you can basically pick + choose as you like, so you could change it up every day.
I think the best practice is to ask yourself every morning :
what do I feel like doing this morning ?
STEP 3 : PUT IT ALL TOGETHER
what did you discover ?
is there anything you would like to bring back into your life that you can implement in your morning routine (e.g. spend more quality time with loved ones) ?
are there things you don't want to spend time + energy on in the morning that can wait till later (e.g. confrontations) ?
would you like to start preparing more in the evening, so you can sleep longer / start meditating / spend more time on things you are already doing in the morning ?
once you have an idea of what your preferences are, TRY THEM OUT !
nothing is set in stone, so just take your ideas for a test drive + see what happens. it takes some time to get into a new routine, so just try different things out for a month + adjust along the way. eventually, you will get into a routine that works for you. and even then, you might want to change it up every now + then.
remember, your morning routine will set your mood + intention for the rest of the day. if you start with a positive mindset, the rest of your day will also go more smoothly. you will end up enjoying yourself more. you will feel invincible, which will make it easier for you when facing challenges.
this will all have a ripple effect on the rest of your life.
so, what are you most eager to implement / try out when you create a peaceful morning routine for yourself ?
please, let me know below …

You May Also Like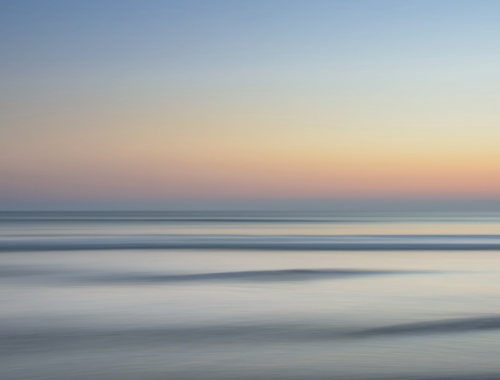 17 September 2021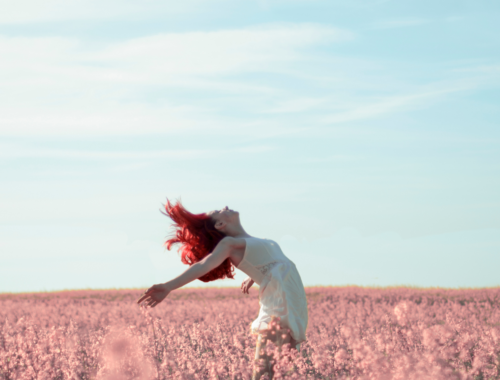 28 May 2021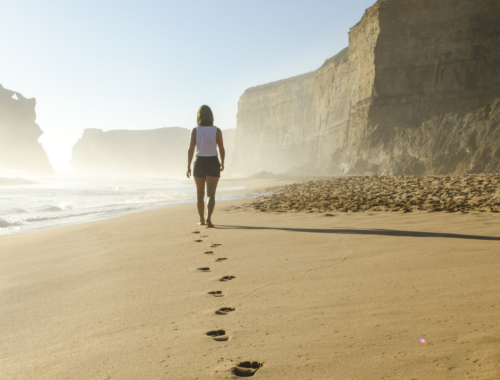 10 September 2021