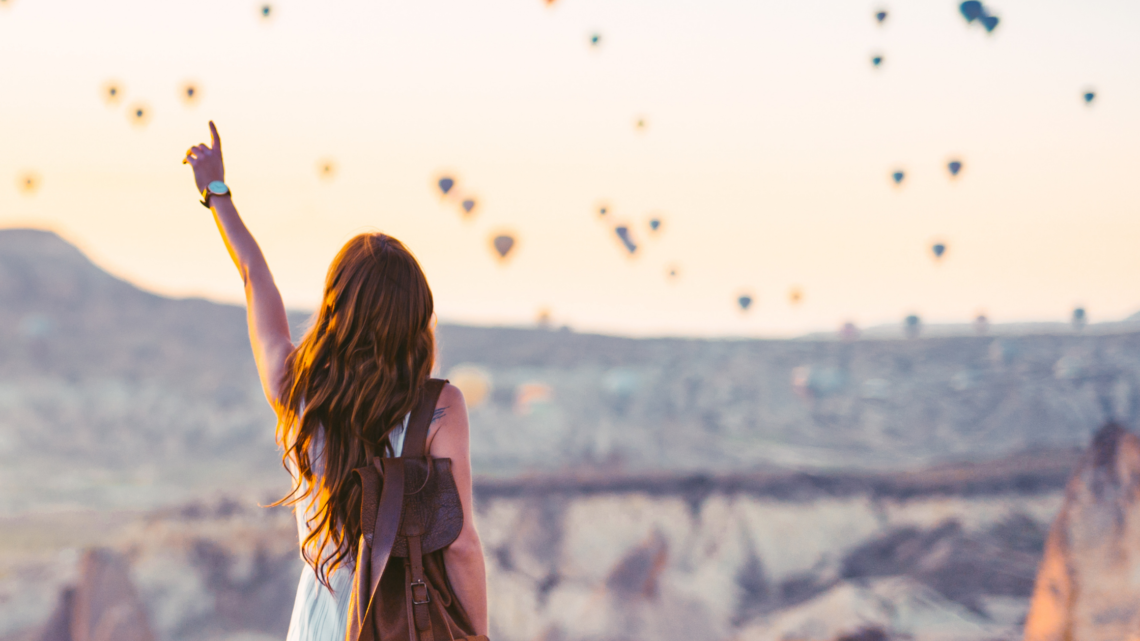 17 WAYS TO RAISE YOUR VIBRATION
23 July 2021
daily we surround ourselves with energy that brings us lower, making it crucial to find ways to raise our vibration.
everything is energy + energy vibrates at different frequencies.
positive energy (e.g. love / joy / happiness) vibrate at a higher frequency than negative energy (e.g. fear / anger / guilt).
the law of attraction tells us that we will attract whatever vibrates at the same frequency as ourselves. having a positive mindset will immediately lift our vibration. but that doesn't mean this is all it takes to keep ourselves uplifted.
even if we have the best intention of staying positive, life will happen to us. maybe we find ourselves a bit too busy to eat regularly + properly, which will result in our blood sugar dropping + us feeling a bit moody (which is a sign our vibration is low). if this goes on for too long, it's easy for negative thoughts to take over + for us to attract more low-vibrational energy. we may notice more negative people + challenging situations entering our lives. we start feeling overwhelmed with life, often not aware that we brought this on ourselves.
this is why it's important to learn to be aware of our body's signals + our thought patterns. especially when there is also energy that we can't easily control, like EMF (electromagnetic frequencies) from electronics.
if we allow our vibration to drop too low, it's easy to feel like a victim of life. the best thing we can do for ourselves is to be proactive + find ways to raise our vibration.
HSPs + EMPATHS
both HSPs (highly sensitive people) + empaths are intuitively aware of energy.
because of this, HSPs get overstimulated a lot quicker than other people. HSPs might feel scattered, like their energy is all over the place.
in addition, empaths easily absorb other people's energy, making it challenging to keep their energy (vibration) high for a longer time.
for both, it would be wise to find ways to protect your energy. e.g. visualise a white or purple bubble protecting you when you're in a crowded place / with uncomfortable people / already feeling a bit low.
finding ways to raise your vibration will make HSPs + empaths feel more centred + better capable of taking on life.
4 BENEFITS OF RAISING YOUR VIBRATION
1. FEEL AMAZING
happiness is an inside job. when we find ways to raise our vibration, we make ourselves feel incredible rather than relying on outside sources to provide this feeling.
2. ATTRACT MORE AMAZINGNESS
we will always attract whatever vibrates at the same frequency as ourselves. if we want to attract more of the good stuff, we need to keep our vibration high. if we want to feel invigorated / happy / like we can do anything we set our mind to, we have to lift ourselves higher.
3. STAY HEALTHY
when our vibration drops too low, we start feeling exhausted / low on energy; this is the first sign that we are on our way to develop an illness.
4. IMPROVE THE QUALITY OF OUR LIVES + THE PLANET
when you raise your vibration + start shining your light, you will automatically become an inspiration to other people.
we are all connected + when individuals raise their vibration; we contribute to the entire planet + the collective consciousness raising its vibration. in return, this will benefit every individual.
17 WAYS TO RAISE YOUR VIBRATION
1. REMOVE NEGATIVITY
to raise our vibration, we need to focus on the positive. introducing ways to lift our vibration may not have the incredible effect we are hoping for if we have too much negativity going on in our lives. then, it would be wiser first to eliminate as much of whatever is bringing us down before implementing methods to lift ourselves.
reducing or completely removing minus activities from our lives can be a place to start. for instance, stop interacting with unsupportive people that don't align with our values + positive spirit. this should ideally include working environments, considering how many hours we usually spend making a living for ourselves. we should always do what we can to prioritise spending time in environments that give us something energetically.
food is also energy + something we consume several times a day. if we want to stay healthy + invigorated in the long run, large quantities of junk food are not doing us any favours (read more about food in #12-14).
if you're easily affected by ugliness in this world, it would also be better to avoid watching the news + certain movies + tv shows.
spending too much time with electronics lowers our vibration. to compensate, get out in nature as often as you can + even walk barefoot to connect with the earth.
you can even buy smartdots to put on your personal devices to counteract their radiation.
2. GRATITUDE
practising gratitude is such an easy way to lift our vibration. regardless of how low we feel, we can always find something to be grateful for. when we are thankful, we focus on the positive in our lives rather than the negative; we focus on abundance rather than on lack. and naturally, we raise our vibration.
3. HEART COHERENCE
we shouldn't have to rely on external circumstances to dictate how we feel or expect other people or things to lift us higher. we can easily do this for ourselves, for instance, by practising heart coherence.
sit with a straight spine + feet firmly planted on the ground. breathe in + out of your heart while focusing on elevated emotions (joy / happiness / gratitude / peace etc.). do this for 5-10 minutes a day + several times a day (if needed) for a quick pick-me-up.
4. MINDFULNESS
one aspect of mindfulness is to accept what is there in a non-judgemental way. adopting this mindset can help us stay calm + positive in more challenging times. another aspect is to be aware – of both what is going on around us + within us. mindfulness helps us slow down, so we become aware the moment a negative thought or habit tries to take over. as long as we are aware, it's easier to shift that thought into something constructive + positive.
5. A POSITIVE MINDSET
we will all meet challenges in life; this is just part of our life mission + how we grow as people. if we choose to face these challenges with fear + worry, we only lower our energy + invite more negativity into our lives. we can always accept that whatever is happening to us is what needs to happen. we can choose to deal with life as best as we can without harming ourselves or others. with a positive mindset, we will both raise ourselves higher + invite more positivity into our lives.
6. BREATHING EXERCISES + MEDITATION
breathing consciously has a calming effect on both body + mind. when we're in a relaxed state, it's easier to stay positive + lift ourselves higher.
sophrology is a wellbeing practise consisting of several simple exercises that combine breathing / relaxation / movement / visualisation. combining breathing with movement gives the brain something to keep it occupied, making it easier to quiet the mind.
7. AFFIRMATIONS
affirmations are phrases that you recite over + over. they are a way to override your subconscious mind. if you're in the habit of seeing things from a negative point of view, finding a suitable affirmation + reciting it several times a day is a way of shifting your attitude.
find something that makes you jump out of bed in the morning, something that makes you look forward to a new day. it doesn't necessarily have to be your job, just something you enjoy doing that makes you feel incredible.
9. SMILE / LAUGH
one sure way to lift yourself higher is to indulge in plus activities, activities that give you energy / make you feel good / invigorated etc.
this could be spending time with loved ones / indulging in your hobbies + interests / trying a new activity you always wanted to try. basically anything that makes you feel joy.
10. SPEND TIME WITH LIKE-MINDED PEOPLE
if your goal is to raise your vibration, you also need to prioritise spending time with positive people. choose people who support you / lifts you higher / make you feel good. it's better to spend time alone (indulging in doing what you love) rather than spending time with people who constantly drain you of energy.
11. SPEND TIME IN NATURE
it's not without reason we feel so recharged after spending time in nature. the earth's frequency matches the human brainwaves when in the theta state, which is the brain wave we enter during deep meditation.
walking barefoot is the best way to connect to the soothing frequency of the earth. if you're an empath, it's also especially beneficial to spend time with / along waters.
12. EAT HIGH-VIBRATIONAL FOOD
food vibrate at different frequencies.
local / seasonal / organic / fresh food vibrate at a higher frequency than food that has been transported a long way / that's out of seasonal / not organic / processed.
fruit + vegetables vibrate at a higher frequency than processed + animal-derived foods.
making sure to get at least 5-10 portions of fruits + vegetables a day while reducing your intake of processed + animal-derived food will make it easier to lift yourself higher.
13. EAT MINDFULLY
how we eat is more crucial for our health (+ energy level) than what we eat. if we eat the healthiest food there is but eat under stress or on the run / don't chew the food properly / eat too much or too often, it can lead to a leaky gut.
leaky gut is linked to low levels of the feel-good hormone serotonin, which again is connected to the symptoms of depression.
so, sitting down while eating + taking our time can actually improve our mood + vibration. get into the habit of starting the meal by taking 3 deep breaths to calm yourself down.
14. EAT REGULARLY
when we eat regularly, we prevent our blood sugar from dropping too low. when our blood sugar drops, so does our mood, which again signifies our vibration is low.
when we feel our blood sugar is about to crash, it's easy to reach for any snack available, e.g. chocolate bars or pastries. unfortunately, these contain fast releasing carbs (white sugar + white flour), which will leave us high for a short minute before our blood sugar suddenly crashes again.
it's better to choose more sustained food like lean protein / healthy fats (e.g. nuts + seeds) / whole grains / natural sugars (e.g. fruits).
15. DRINK WATER
both the body + the brain need water to function properly. when we get dehydrated, our mood also drops, which affects our energy levels.
here's a hydration calculator to help you figure out how much water you should drink each day based on age / gender / physical activity etc.
16. MOVE YOUR BODY
the body needs movement for energy to flow freely through it. staying active is a way of preventing stagnant energy to build up in the body.
this doesn't mean you have to join the gym or go running. walking (e.g. choosing to take the stairs whenever you can) / dancing / yoga, or even cleaning your home are simple ways to get your body moving.
17. FOLLOW YOUR DREAMS
it's no coincidence that you have dreams of what you want to do with your life; this is just your higher self communicating with you. it's your destiny to follow this path. when you do, you live your life to your fullest potential + you embrace a higher vibration.
WHEN SHOULD YOU RAISE YOUR VIBRATION ?
1. YOU WANT TO FEEL UPLIFTED + INVINCIBLE
we can all find ourselves feeling low every now + then, and there's nothing wrong with that. we have to experience the dark before we can appreciate the light and so on. but if we stay in that low place for too long before doing anything to make ourselves feel better, our vibration will continue to drop. thanks to the law of attraction, this will only make us attract more challenging situations + people into our lives. something that can easily make us feel overwhelmed when we're already in a low place.
we can turn this around by learning to become more aware of how we're feeling + what needs we (body + mind) have. then find something on the list above that resonate with you to lift yourself higher.
2. YOU ARE ABOUT TO MAKE LIFE-ALTERING DECISIONS
when we are making life-altering decisions, we want them to have the best outcome possible. spending time upfront raising our vibration, so we feel the best version of ourselves will positively help us in these situations.
find something on the list above to set the vibe when you're about to go on a date / start a new career or family / move to a new place / have an important meeting etc.
3. YOU WANT TO ATTRACT MAGIC
if we want to live our dream life, one step of the process is to make ourselves feel as this life is already here. this means we have to raise our vibration to embrace positive emotions.
by raising your vibration, you set the tone to attract a positive fresh start for yourself / healing / your dream partner or whatever magic you want in your life.
when we have lifted ourselves higher, it's also easier to deal with our negative thoughts + belief systems. these may be what is standing in the way of us living the life we want in the first place. finding ways to invigorate ourselves will lead us on a more harmonious path in life, making it possible for us to live our best life.

You May Also Like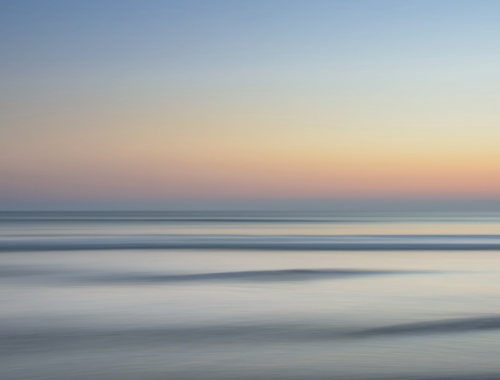 17 September 2021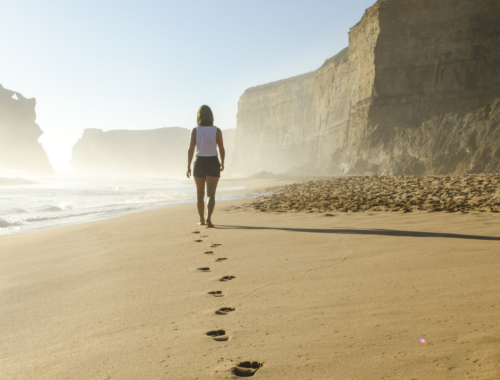 10 September 2021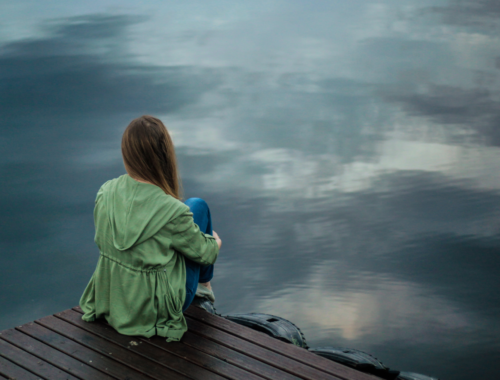 30 April 2021