HOW TO BRING MORE JOY TO YOUR LIFE
27 August 2021
A SIMPLE EXERCISE
these days, more + more of us find ourselves rushing around from one thing to the other / having way too much on our agendas / finding it hard to slow down + catch our breaths.
we need to realise that life shouldn't have to be one long task after the other, where we look forward to retirement so we can finally spend time doing what we love.
neither should our everyday life be overfilled with chores + commitments, so we can't wait till our next vacation to finally catch our breaths.
we have to find a balance !
we have to find ways to bring more joy to our lives right now !

this post may contain affiliate links, meaning I get a commission if you decide to make a purchase or sign up through my links, at no cost to you. please read my disclaimer for more info.
there are several reasons why you should invite joy to your life every day :
it will reduce your stress level, which will improve your health + wellbeing

you will slow down + enjoy life more

it will lift your mood

you will feel more motivated + energised
here's a simple exercise to help you bring more joy to your life.
it's inspired by the happiness diary from the book NIKSEN – the dutch art of doing nothing by Annette Lavrijsen. in the book, Annette recommends doing a daily review to find out what makes you happy. I have extended the exercise here, so rather than repeating the review daily, you do it all at once + start making changes right away. but it's entirely up to you which method you prefer.
EXERCISE :
1. WHAT DO YOU CURRENTLY SPEND YOUR TIME ON ?
to invite more joy into life, we need to understand what we are currently spending our time on + how these activities make us feel.
get an overview of what's currently on your schedule.
NIKSEN encourages you to look at how you spent your time yesterday. you can start there, then move on to what you generally do daily. remember simple activities like getting up / having breakfast / having a bath etc., in addition to the bigger tasks.
after that, it would also be beneficial to look at weekly activities + activities you participate in less often. it could be that you do certain activities only when you're on vacation. if these fill you tremendously with joy, could you find time for them more regularly ?
2. SCORE THESE ACTIVITIES ON A SCALE FROM 1-10
NIKSEN asks you to rate how happy each activity made you feel, but you could also ask yourself how you feel about these activities in general. score them from 1 (not happy / awful) to 10 (really happy / amazing).
3. REDUCE / ELIMINATE ACTIVITIES THAT SCORE LOW +
CHOOSE TO SPEND MORE TIME ON ACTIVITIES THAT SCORE HIGH
it's that simple. or is it ?
it would be amazing if you could simply eliminate everything that scores low from your life. maybe even have other people do boring tasks for you, so you could only spend time on your high-scoring activities. however, this might not be very realistic, so you'll have to take one step at a time.
start with reducing or eliminating a daily low-scoring activity
to allow more time for high-scoring activities.
when you go along replacing activities, also look into how often you participate in these.
if you have a daily activity that scores low, could you make it a weekly (or monthly) activity – or can you remove it altogether ?
if all of your high-scoring activities only get your attention weekly (or even less often), make sure to find ways to implement at least one of them daily. if it's only for 20 minutes initially, it will still boost your wellbeing + mood.
slowly, replace one activity with another until you feel the presence of joy shining through your life.
once you feel uplifted by all the joyful activities in your life, you will also have more energy + motivation for more boring everyday tasks. these might be the activities you used to give a low score.
every now + then, our circumstances change. when you notice this happen to you + it makes you feel out of sync, take time to do the exercise again.
You May Also Like
22 November 2021
23 April 2021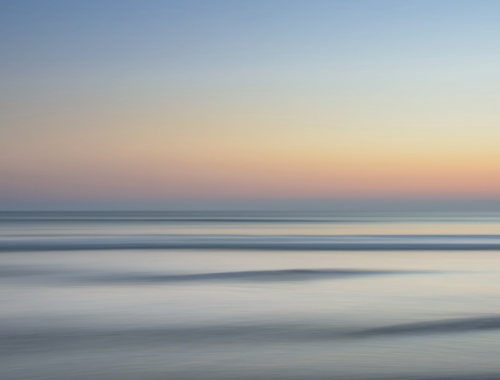 17 September 2021